ARMCUMS is pleased to invite college and university employees employed in mail services, or a related department, to join us at the 2023 conference, being held in San Diego, California at The Dana on Mission Bay.
The 2023 conference is co-hosted by the University of San Diego and the University of California, San Diego.
Our theme for the 2023 conference is Mail Services Reimagined.  Yesterday. Today. Tomorrow.
We'll be celebrating the 25th anniversary of ARMCUMS as we take a look at where we were,
where we are today, and where we see ourselves headed in the future.
This conference is shaping up to be one of the best yet and we hope you'll make plans to join us!
---
Fees for the 2023 conference are most likely the lowest cost and best value you'll find for any conference of this type.
Members: $219 for the first attendee and $199 for each additional member from the same institution.

Register by August 15, 2023 and take advantage of the $20 early bird discount for the first attendee.
A $75 discount on the conference registration fee will be awarded to any current ARMCUMS member who leads an approved conference session.  Click here to submit a session proposal.

Non-Members: $239 for the first attendee and $219 for each additional person from the same institution.

Fee includes ARMCUMS membership for the remaining months of the 2023-2024 fiscal year, ending June 30, 2023.
Register by August 15, 2023 and take advantage of the $20 early bird discount for the first attendee.

Guests: $75 per guest, includes attendance to the Annual Awards Banquet on Tuesday, September 26, 2023 ONLY!

No other meals or events are included.
Scroll down to register!  ↓

Business Partners . . . Please see the Business Partners tab for your registration information.
This page is for college and university conference attendees.
Thank you!
Registration Is Now Open!
Early Bird Deadline is August 15, 2023.
Hotel reservation deadline is August 25, 2023.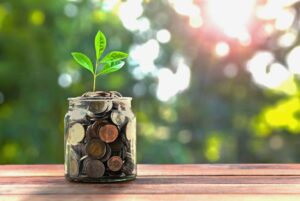 Need Financial Assistance in order to attend?
Submit an application for a scholarship!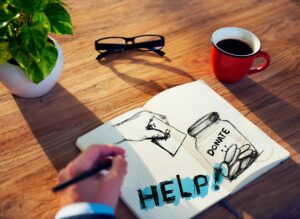 Need Help to Justify Your Attendance?
Click below for suggestions and a sample letter for your manager.

Hotel Info 
Conference rate of $169 plus tax per night. 
Mention Annual ARMCUMS Conference when calling to make your reservation - (800) 345-9995
NOTES:
The deadline for hotel reservations at the reduced conference rate is August 25, 2023 - make your reservation soon!
The early bird deadline for conference registration is August 15, 2023 -

use coupon code: eb2023 for a $20 discount

.
The $32 daily resort fee is waived for conference attendees staying at The Dana.
In addition, the $25 daily parking fee is waived for any of our attendees staying at The Dana.
If you choose not to stay at the Dana, the $25 daily parking fee will apply.
Tax rate is 12.695%.
Reservation deadline is Friday, August 25, 2023 and must include payment of first night's room and tax.
Hotel check-in is 4:00 pm.
Hotel check-out is 11:00 am.
You have 48 hours to cancel any room reservation without penalty.
After 48 hours there is a penalty equivalent to one (1) night's room and tax for each room canceled.
First event begins at 3:00 pm on Monday, September 25, 2023.
Last event ends at 11:00 am on Friday, September 29, 2023.
Please plan to join us from start to finish as we have 10 great educational sessions planned throughout the conference, not to mention some exciting tours.
Please note that this is a pet friendly hotel.


Airport/Hotel Transportation
https://www.san.org/to-from/Taxis
There are many options to get you from the airport to the hotel and back.
The Dana does not offer shuttle service to/from the airport.
We recommend a taxi cab.  A cab will cost approx. $20 one-way.  Follow the signs in the airport leading to the Transportation Plazas. A Customer Service Representative will place you with the first available taxi, unless you specify a particular taxicab company.
Uber is certainly an option, however, please know that their rates will fluctuate based on how busy they are.  You might get one for less than $20, however, most times it will be more than the cost of a cab.
We found that the shuttle services tend to be much higher in cost than a cab or uber, however, if you have a group arriving around the same time, you might be able to get a group rate for less.
Conference Schedule
subject to change | session info will be filled in as it's confirmed.
| | | |
| --- | --- | --- |
| Monday | | |
| EVENT | TIME | LOCATION |
| Conference Registration | 2:00-6:00 pm | Mission Bay Ballroom Foyer |
| Session 1 - Introductions (brainstorm 'Hot Topics' - what are you here to learn this week?) | 3:00-4:30 pm | Mission Bay Ballroom Foyer |
| Opening Reception | 4:30-6:00 pm | Mission Bay Ballroom Terrace |
| Dinner on your own | | |
| Business Partners setting up Exhibit Hall | 2:00-10:00 pm | Mission Bay Ballroom |
| Board Meeting for Board Members | 6:00-9:00 pm | Bayside Conference Room |
Tuesday
EVENT
TIME
LOCATION
Conference Registration
7:00-8:30 am
Mission Bay Ballroom Foyer
Breakfast | Exhibitor introductions
7:00-8:30 am
Mission Bay Ballroom
Exhibit Hall - door prizes
8:30-10:00 am
Mission Bay Ballroom
Session 2
10:00-11:00 am
Mission Bay Ballroom Foyer
Exhibit Hall - door prizes
11:00 -12:00 pm
Mission Bay Ballroom
Lunch - keynote speaker
12:00 -1:00 pm
Mission Bay Ballroom
Exhibit Hall - door prizes
1:00-2:30 pm
Mission Bay Ballroom
Session 3
2:30-3:30 pm
Mission Bay Ballroom Foyer
Exhibit Hall - door prizes/Grand prize
3:30-5:00 pm
Mission Bay Ballroom
Exhibit Hall Breakdown
5:00-10:00 pm
Mission Bay Ballroom
Awards Dinner
*Pre-registration required
6:00-7:30 pm
Marina Garden
| | | |
| --- | --- | --- |
| Wednesday | | |
| EVENT | TIME | LOCATION |
| Breakfast | 7:00-8:00 am | Marina Room |
| Session 4 | 8:30-9:30 am | Pacific Room |
| T-Shirt Exchange | Group photo | 9:30-10:30 am | Sunset Lawn |
| Session 5 | 10:30-11:30 am | Pacific Room |
| Lunch | 12:00-1:00 pm | Mission Bay Ballroom Terrace |
| Session 6 | 1:30-2:30 pm | Pacific Room |
| Session 7 | 2:30-3:30 pm | Pacific Room |
| Dinner on your own | | |
| | | |
| --- | --- | --- |
| Thursday | | |
| EVENT | TIME | LOCATION |
| Breakfast | 8:00-9:00 am | Marina Room |
| Session 8 | 9:00-10:30 am | Pacific Room |
| Annual Membership Meeting | 10:30-11:30 am | Pacific Room |
| Lunch | 12:00-1:00 pm | Mission Bay Ballroom Terrace |
| Tour of University of San Diego, University of California, San Diego and possibly Amazon | 1:30-5:00 pm | off-site |
| Dinner on your own | | |
| | | |
| --- | --- | --- |
| Friday | | |
| EVENT | TIME | LOCATION |
| Continental Breakfast in conf room | 8:00-11:00 am | Marina Room |
| Session 9 - Panel led discussion - Answers ('Hot Topics' from Session 1) | 8:30-10:00 am | Marina Room |
| Session 10 (Closing) | 10:00-11:00 am | Marina Room |