Welcome to the Association of Rocky Mountain
College and University Mail Services
ARMCUMS is an association of western region mail professionals who are employed by colleges and universities.  Since 1998 ARMCUMS has been helping campuses improve their services and reduce costs in their mailing operations.
ARMCUMS actively recruits from the Rocky Mountain regions of the United States, and we welcome college and university members from all states into our ARMCUMS family.
Join ARMCUMS today to keep up to date on all postal and mailing industry happenings.  Network with other western region college and university mailing industry professionals.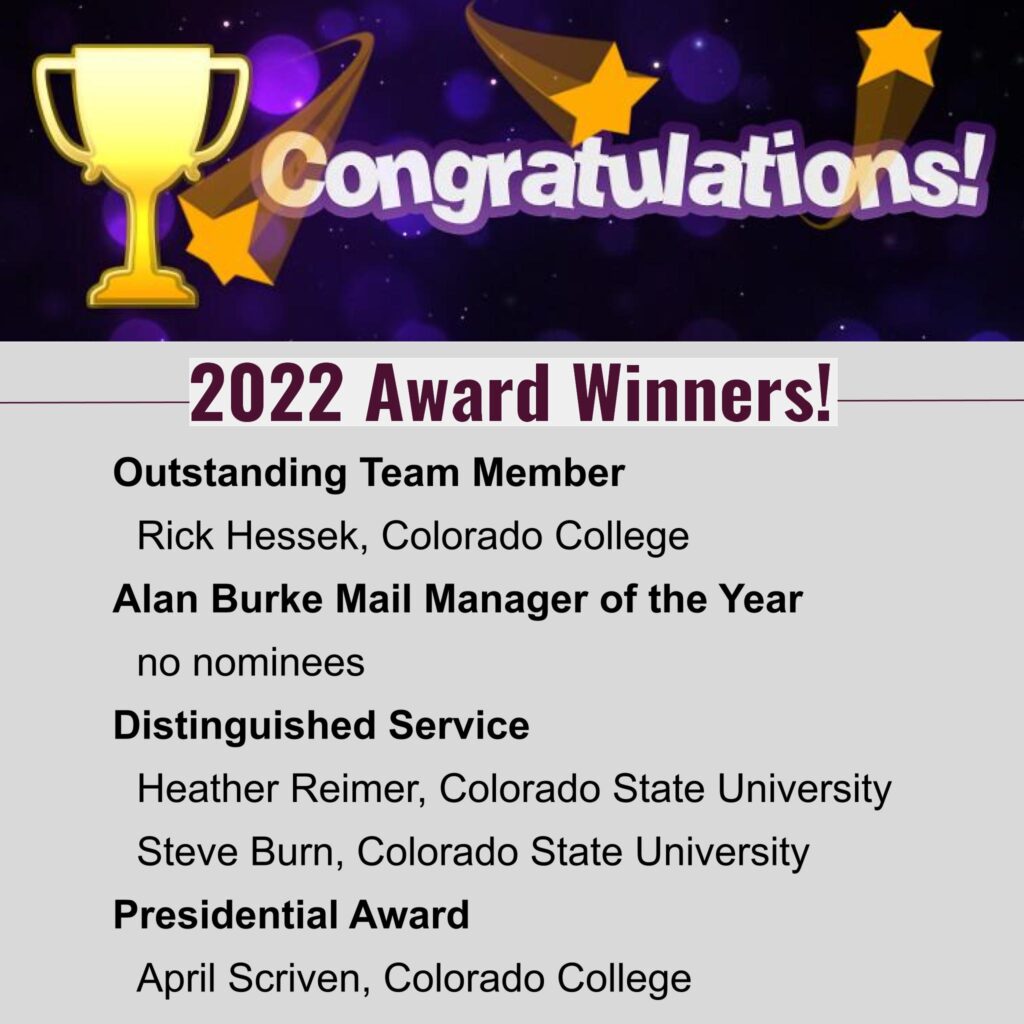 ARMCUMS is headed to
San Diego, CA in 2023
Mark your calendars and plan
to join us for our annual conference
at the beautiful
The Dana on Mission Bay!
September 25-29, 2023
Watch the Events/Conference Info tab for more details
as they become available!
ARMCUMS was at the
2022 NACUMS Conference
Check out the photos!
Dawn Burgess accepted the Presidential Gavel and will assume the Office of the President on January 1, 2023.

Bob Trumbull was the recipient of the Presidential Award of Appreciation.

Richard Boudrero was the recipient of the John R. Wargo, Mail Industry Partnership Award.