April 2022 Partners in Progress – Leading Your Mail Center Vision and Making it a Reality!
April 14, 2022 @ 3:00 pm

-

4:00 pm

MDT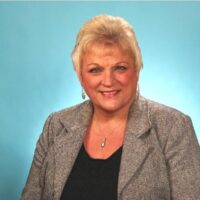 Please Register and plan to join us as we welcome Peggy Smith, who will be presenting this dynamic session on Thursday, April 14, 2022, from 3:00 to 4:00 pm MDT.
Presentation Summary:
Campus visionaries more than ever are required to lead and manage during significant change in providing various services. Learn about innovative resources and solutions for your mail services operation to enhance customer campus experience including students living on and off campus, as well as faculty and staff. Learn ways to lead your team and create an operational vision.
Speaker Bio:
Peggy Smith, BS, EMCM, CMM
Retired May 2021 as Senior Manager of Mail and Receiving Services at Washington University in St. Louis where she has consolidated and enhanced the university mailing operations. University career of 34 years included administrative and managerial experience in areas of inbound and outbound mail, shipping and receiving logistics, student mail services, and USPS contract stations. Most recently merged the University School of Medicine Mail and Receiving services in with the main campus.
Joined Brynka Solutions Team in July 2021 as a part-time consultant and industry speaker.
Earned Bachelor of Science degree in Industrial and Organizational Psychology from Washington University while working full time. Earned the following certifications:
Certified Mail Manager (CMM) from the In-Plant Printing and Mailing Association
Executive Mail Center Manager (EMCM)
Mailpiece Design Professional (MPD) from the USPS
A member of NACUMS Board for over 25 years serving in various capacities as well earning the Lou Eichler Award of Excellence and Industry Leadership Award.
Over 30 years on the Greater St. Louis Postal Customer Council Board including Industry Co-Chair for several years. Peggy earned the following achievements as well as a frequent speaker at National Postal Forums and industry associations.
USPS Best in Class Industry Star Award
USPS Mail Center Manager Award
National PCC Industry Member of the Year
Greater St. Louis PCC Member of the Year
REGISTRATION REQUIRED!!! Event details will be emailed to you upon receipt of your registration!